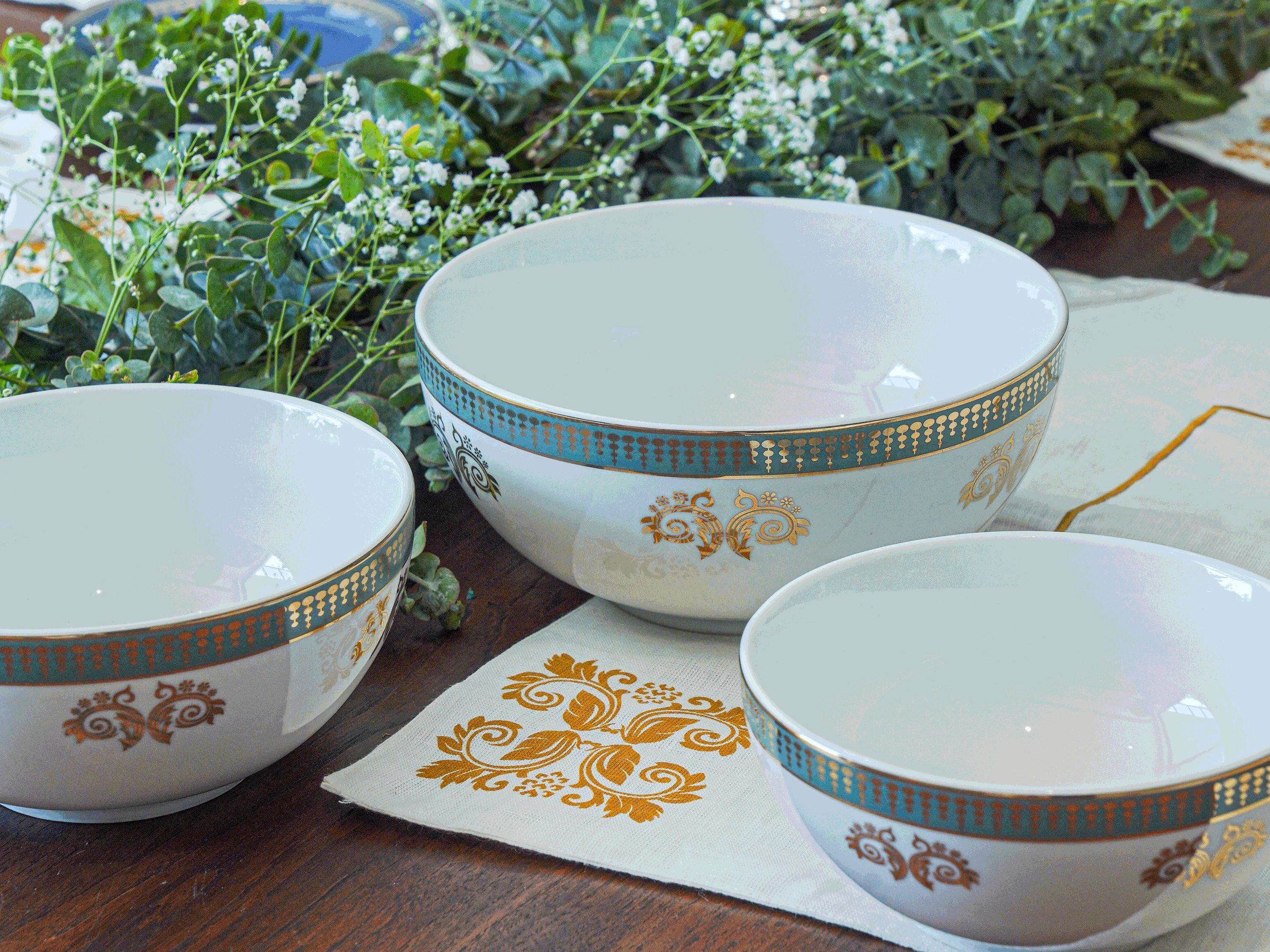 Serving Bowls Small,Medium & Large
SERVING BOWLS
Entertain in style with this set of three serving bowls, different sizes, with a delicate patterned
border.
Hand – decorated Fine Porcelain with 24 carat gold.
DIMENSIONS
Small - Dia : 6.5" Capacity : 250 ml
Medium – Dia : 7.5" Capacity : 350 ml
Large – Dia : 8" Capacity :450 ml
PRODUCT CARE
Hand wash in warm water with mild detergents, do not use abrasive or harsh cleaning agents.
Pieces are not microwave and dishwasher safe.
All colors used on our dinnerware are food safe.
Dry with soft dish cloth. Do not rub the metallic rim as this can cause the metal to flake away.
SHIPPING
Shipping within India | Delivery within 7-10 business days