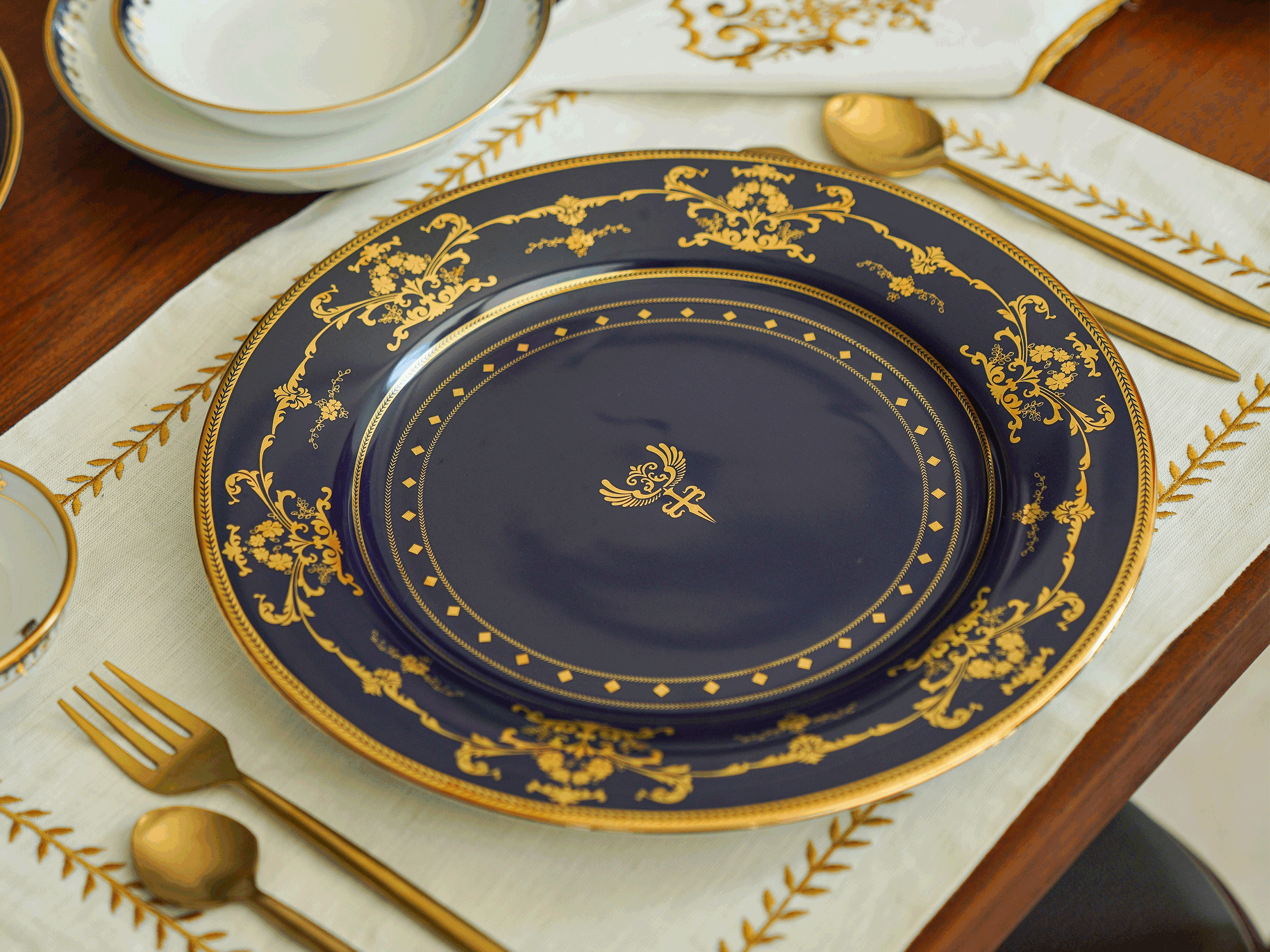 CHARGER
A must have for your formal dining experience. Coloured in a regal palette of deep Prussian blue and gold, this piece of dinnerware celebrates the classical orders, precise ratios, proportion and harmony. A subtle inspiration from the arches and columns crafted during the Era.
Decorated with gold, the artistic brilliance of the period is captured on this piece of our rich and resplendent collection.
Hand – decorated Fine Porcelain. Second firing takes place after detailing with 24 carat gold.
DIMENSIONS
Dia : 12"
PRODUCT CARE
Rinse promptly after use.
Hand wash in warm water with mild detergents, do not use abrasive or harsh cleaning agents. Pieces are not microwave, oven and dishwasher safe.
All colors used on our dinnerware are food safe.
Dry with soft dish cloth. Do not rub the metallic rim as this can cause the metal to flake away.
SHIPPING
Shipping within India | Delivery within 7-10 business days