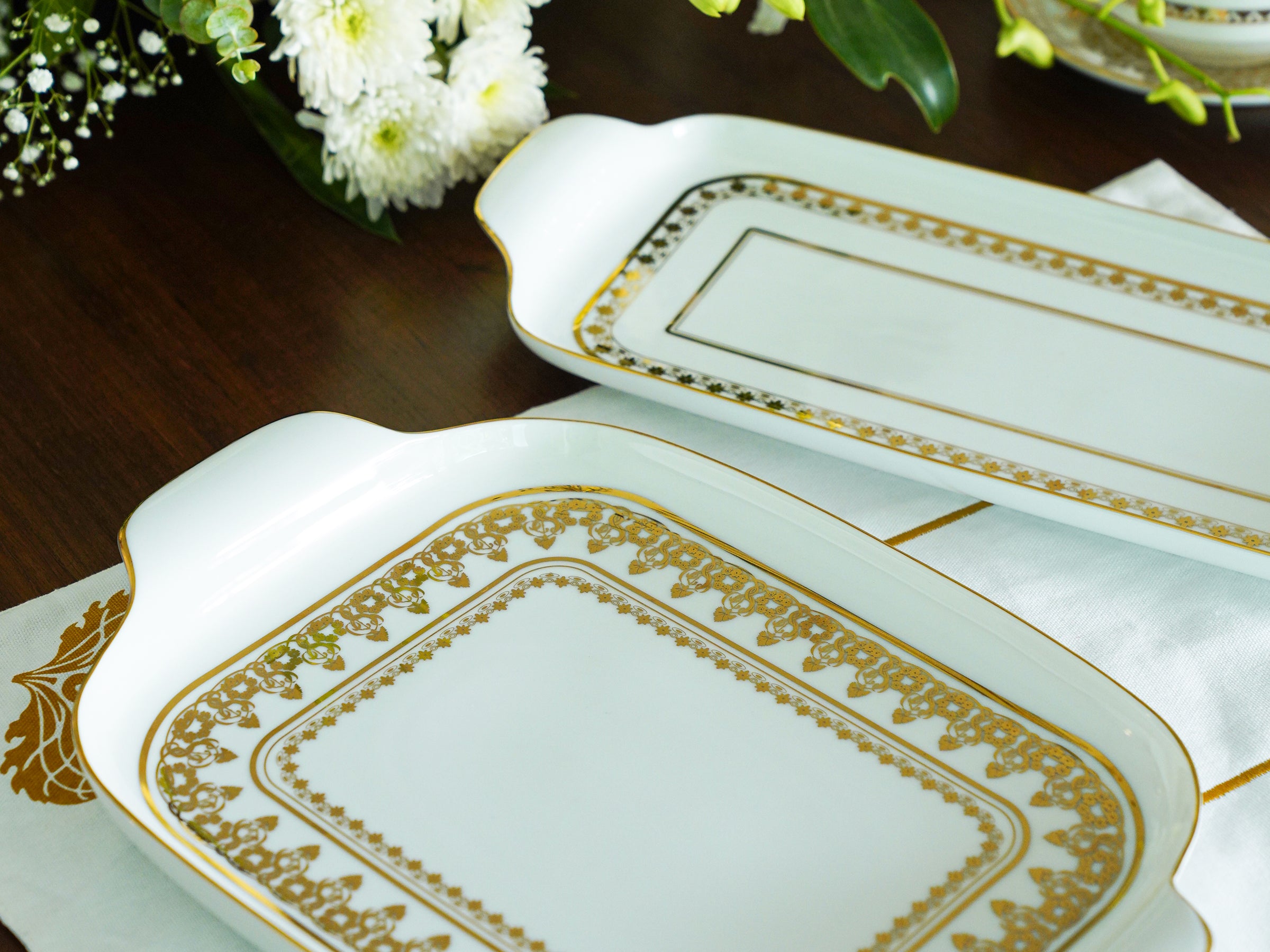 RECTANGLE SERVING PLATE (SMALL)
Serve snacks, desserts and little nibbles in this platter, decorated with motifs, deeply inspired by the beauty of the flowing lines and ethereal beauty of natural elements of the Art Nouveau Era. These pieces are elaborately designed with two very detailed bands of floral and vines.
This tableware is set in a timeless palette of white and gold.
Hand – decorated Fine Porcelain with 24 carat gold.
DIMENSIONS
Dia : 14.5" Ht : 6.5"
PRODUCT CARE
Hand wash in warm water with mild detergents, do not use abrasive or harsh cleaning agents.
Pieces are not microwave and dishwasher safe.
All colors used on our dinnerware are food safe.
Dry with soft dish cloth. Do not rub the metallic rim as this can cause the metal to flake away.
SHIPPING
Shipping within India | Delivery within 7-10 business days